St. John is one of the Virgin Islands and is a stunningly beautiful place to live. The island is home to crystal clear waters, white sand beaches, and lush vegetation. St. John is also a great place to enjoy a variety of outdoor activities, from hiking and kayaking to swimming and snorkeling. For something a little more delightful, charter a luxury boat. In addition, the island has a rich history and culture, with many interesting sites to explore.

If you're thinking about moving to St. John or are just planning a visit, be sure to check out this guide for things to do in St. John. Informed by 35 years of experience in the St. John Real Estate market, Tropical Properties Real Estate is here to help you get the most out of this beautiful destination. Read on for their guide to what makes this area so special.
Soak up the sun at Trunk Bay Beach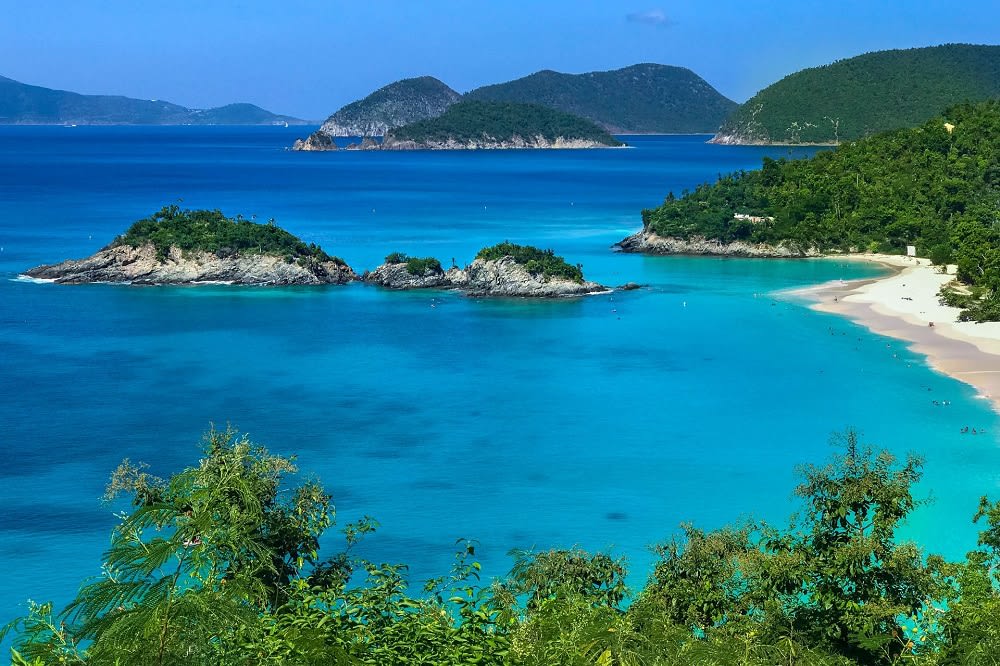 Photo courtesy of Unsplash

Trunk Bay is one of the Virgin Islands' most popular tourist destinations, and it's easy to see why. The white sand and crystal clear waters here are truly a sight to behold, and the site is well-equipped with showers, restrooms, and a snack bar. There's also a paved trail that leads to a scenic overlook, making it easy to explore the area. Of course, no visit to Trunk Bay would be complete without snorkeling. The underwater trail is perfect for beginners, and experienced snorkelers will love the abundance of fish and coral. Whether you're looking to relax or explore, Trunk Bay is the perfect place to spend a day in the Virgin Islands.
Hike the Reef Bay Trail
This two-mile trail takes hikers through the lush rainforest and down to the stunning beaches of the national park. Along the way, hikers will get up close and personal with some of the island's wildlife, including iguanas, lizards, and birds. The trail can be challenging at times, but the views are more than worth it. And for those who really want to experience all that St. John has to offer, there is even a guided hike available that includes a stop at an outdoor café for lunch. So whether you're an experienced hiker or just looking to enjoy a leisurely walk in paradise, the Reef Bay Trail is definitely worth checking out.
Stop at the Reef Bay Sugar Factory
The Reef Bay Sugar Factory is a great place to learn about the history of the Virgin Islands and see how sugar was once produced. The factory is located in a beautiful setting on the island, and it offers tours that are both educational and fun. Visitors can see how the sugar cane was grown, harvested, and processed into sugar. The Reef Bay Sugar Factory is a great place to visit if you are interested in learning about the history of the Virgin Islands and seeing how sugar was once produced.
Rent a dinghy or boat
Dinghys are perfect for exploring the island's many coves and beaches. Be sure to pack plenty of sunscreen and hats to protect yourself from the sun — but make sure it's a reef-safe kind. Snorkeling gear and reef-safe sunscreen can be purchased or rented from our partners at
St. John Beach Bum
. If you'd like a full boat, you can rent that from
Ocean Runner Powerboat Rentals
.
Indulge in some retail therapy at Mongoose Junction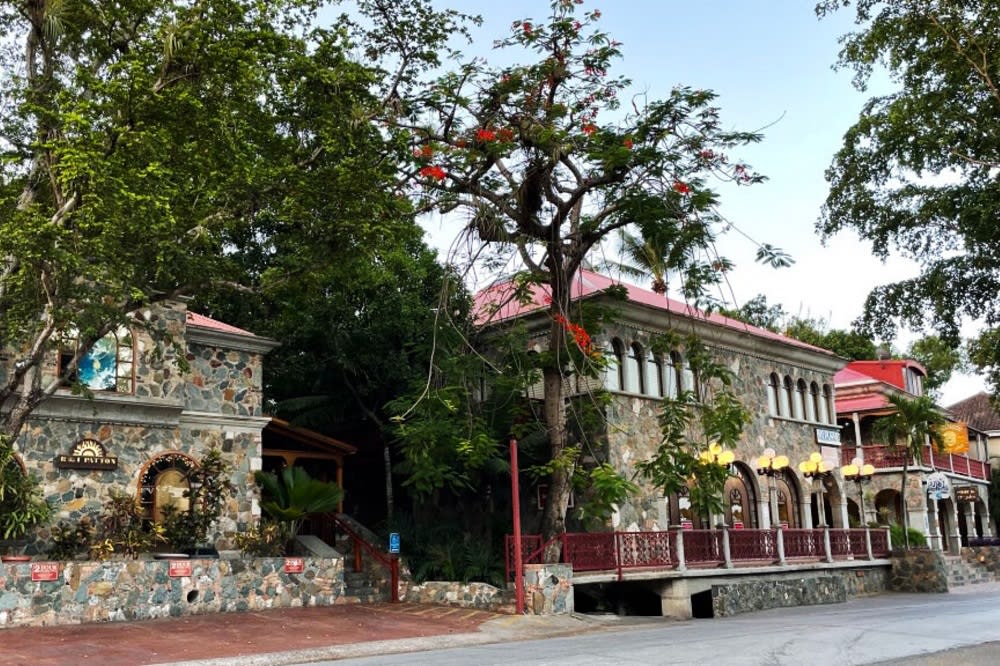 Photo courtesy of Mongoose Junction

Mongoose Junction is one of the best places to shop on St. John Island. This open-air complex is home to a variety of local businesses, including art galleries, jewelry stores, and clothing boutiques. There's also a grocery store, a pharmacy, and a number of restaurants, making Mongoose Junction the perfect place to pick up everything you need for a day in the sun.

Whether you're looking for a new swimsuit or a souvenir to take home, you're sure to find it at Mongoose Junction. And if you work up an appetite while you're shopping, there are plenty of places to grab a bite. So, whether you're a local or a visitor, be sure to add Mongoose Junction to your list.
Go snorkeling at the Underwater Trail of Reefs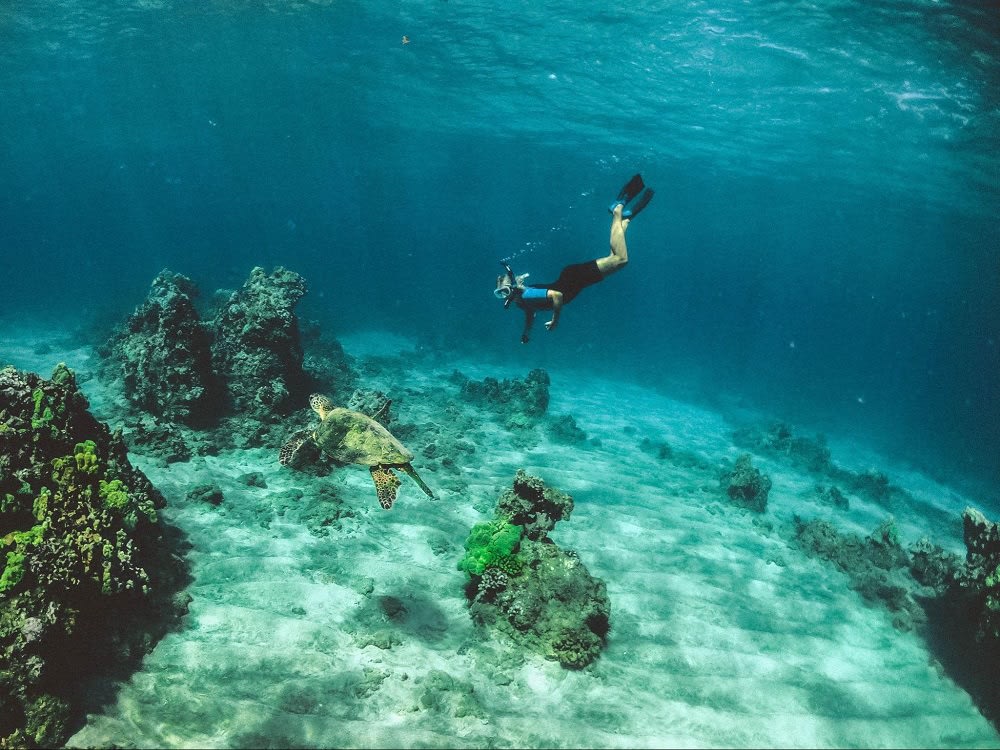 Photo courtesy of Unsplash
St. John is a beautiful island in the Virgin Islands, and it is well known for its snorkeling. The Underwater Trail of Reefs is one of the most popular snorkeling spots on the island. The reef is full of vibrant corals and fish, and there are also many turtles that live there. The water is usually calm, which makes it a great place for beginners. However, even experienced snorkelers will enjoy the variety of marine life that can be found here. You can stop by
Low Key Watersports
to get all your gear and even sign up for diving sessions.
Explore the Virgin Islands National Park
St. John Island is a nature lover's paradise, and there is no better way to explore its beauty than by visiting the Virgin Islands National Park. This park is home to miles of pristine beaches, hiking trails, and coral reefs, making it the perfect place to enjoy the outdoors. Visitors will also find a number of historic sites throughout the park, including the amazing petroglyphs that date back centuries. Whether you're looking to relax on the beach or explore the island's history, the Virgin Islands National Park is a must-see for any visitor to St. John Island.
Get a drink on the waterfront
After a busy day of outdoor activities, you may want to relax with a drink on the waterfront. Stop by
Drink
for a delicious beverage, then head to
Lovango Rum Bar
to end the night with a delicious meal you won't be able to forget.

St. John Island is replete with outdoor adventures and amenities, perfect for exploring the natural beauty here. If you're thinking about buying a property on the island, don't hesitate to contact the expert team at Tropical Properties Real Estate. Our professional team of skilled real estate agents is happy to help you find the perfect place to call home. We hope to see you in the Virgin Islands soon!

*Header photo courtesy of Unsplash